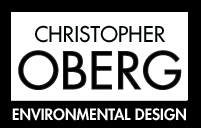 This is the process where we transform your plans from concept to reality, where we put your plan into action.
Stone & Timber Walls increase usable yard space by terracing sloped properties. Stone/timber walls can hold back a hillside and turn steep slopes into beautiful gardens.
Driveways & Aprons create a welcoming approach and make a significant impression on guests and visitors. Many different styles and material choices available, depending on aesthetics, durability, and maintenance
Patios & Walkways will transform your yard. They prove that your home does not end at your door, allowing you to enjoy the beauty of your outdoor spaces. A path or walkway enable you walk around and enjoy every corner of your property, and a patio invites you to stay and enjoy the beauty of your garden
Excavating & Drainage: We have the machines to get your job done including a skid steer, and a bucket loader with a backhoe. We can prepare and clear any site for whatever project you have. We also do many varieties of drainage systems. Drainage is extremely important and by installing, you can minimize damage from unusual weather events in your garden and yard.
Paving: Pavers have a high-end look that reflect your personal style and create instant curb appeal. You can choose from a variety of sizes, shapes, textures and colors for your project.
Outdoor Kitchens & Fire Features: Outdoor kitchens, fireplaces, and fire pits are a significant part of outdoor design and help to create a unique outdoor living space. Since the backyard becomes an extension of your home, these features are the best way to add elegance and style. Crafted in original shapes with attractive stones they are a perfect choice for the patio, backyard or pool area and a perfect summer gathering place.
Water Features: A relatively inexpensive way to add a great deal to your home value. Water features can turn your landscape into something very special and unique. Carefully installed ponds, waterfalls, and fountains can completely transform your yard when they look natural and integrate with the existing environment.